GenePro SARS-CoV-2 Test
What is this test?
GenePro SARS-CoV-2 Test kit is developed to enable high throughput analysis and flexibility in test numbers for a single run. It allows qualitative detection of Orf1-ab gene / E gene simultaneously. Orf1-ab gene has specific sequence from SARS-CoV-2 and E gene is common sequence within coronaviruses. The validity of RT-PCR reaction is confirmed by using RNA templete(SARS-CoV-2) as positive control.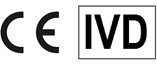 Sample type
Nasopharyngeal
swab
Oropharyngeal
swab
Anterior nasal
swab
Mid-turbinate
swab
Nasopharyngeal
wash/aspirate
Nasal
aspirate
Bronchoalveolar
lavage(BAL)
Test Highlights
01

High Throughput
Cutting-edge multiplex technology allows to reduce time and sample loss, and also enables simultaneous monitoring of up to 384 samples.
* Max · 6,000 tests / day
- 2 x KF + Lab Automation + 2 x QS +, 16 hrs (2 shift)
02

Positive Control and Internal Control
Using RNA controls, it is possible to monitor the entire process of test from RNA extraction to interpretation of results.
03

Test Flexibility
The ideal product configuration for automatic and manual testing allows flexibility in test numbers for a single run.
04

Target Genes
Orf1-ab and E genes are the most well-conserved genes within coronaviruses allowing accurate test results for various types of SARS-CoV-2 mutations.
Ordering Information
| Cat no. | Product | Size |
| --- | --- | --- |
| CV002 | GenePro SARS-CoV-2 Test | 100 Tests/Kit |
For further information such as IFU and brochure, please move to Materials.