GenePro COVID-19 Detection Test
What is this test?
GenePro COVID-19 Detection Test is developed based on "WHO interim guidance for laboratory testing for 2019 novel coronavirus (2019-nCoV) in humans" by WHO (World Health Organization), and qualitatively detects RdRP gene / E gene simultaneously. RdRP gene has specific sequence from COVID-19 and E gene is common sequence within corona viruses. The validity of RT-PCR reaction is confirmed by using RNA templet (2019-nCov) as Positive control.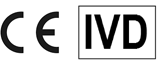 Sample type
Nasopharyngeal
swab
Oropharyngeal
swab
Sputum
.
Test Highlights
01

Target Genes(RdRP, E) Recommended by WHO
GenePro COVID-19 Detection Kit has been developed in accordance to the WHO guideline for 'Laboratory testing of 2019 novel coronavirus (SARS-CoV-2).'
02

Highest Performance Enzyme
'SuperScript III RT/Platinum Taq DNA polymerase' provides highest detection sensitivity and specificity with minimum amount of sample avoiding false positive and false negative.
03

Highest Accuracy
High target specificity & low false negative rate. Optimal primer and probe design facilitates minimal false positive and false negative results. RdRP and E gene have been designed to react in separate tubes, allowing the highest accuracy of the test results.
04

RNA Positive Control
The test monitors the whole real-time RT-PCR process including reverse-transcription and amplification. DNA as positive control can verify the amplification process of DNA, but cannot confirm the reverse-transcription process from RNA to DNA.
Ordering Information
| Cat no. | Product | Size |
| --- | --- | --- |
| CV001 | GenePro COVID-19 Detection Test | 100 tests/kit |